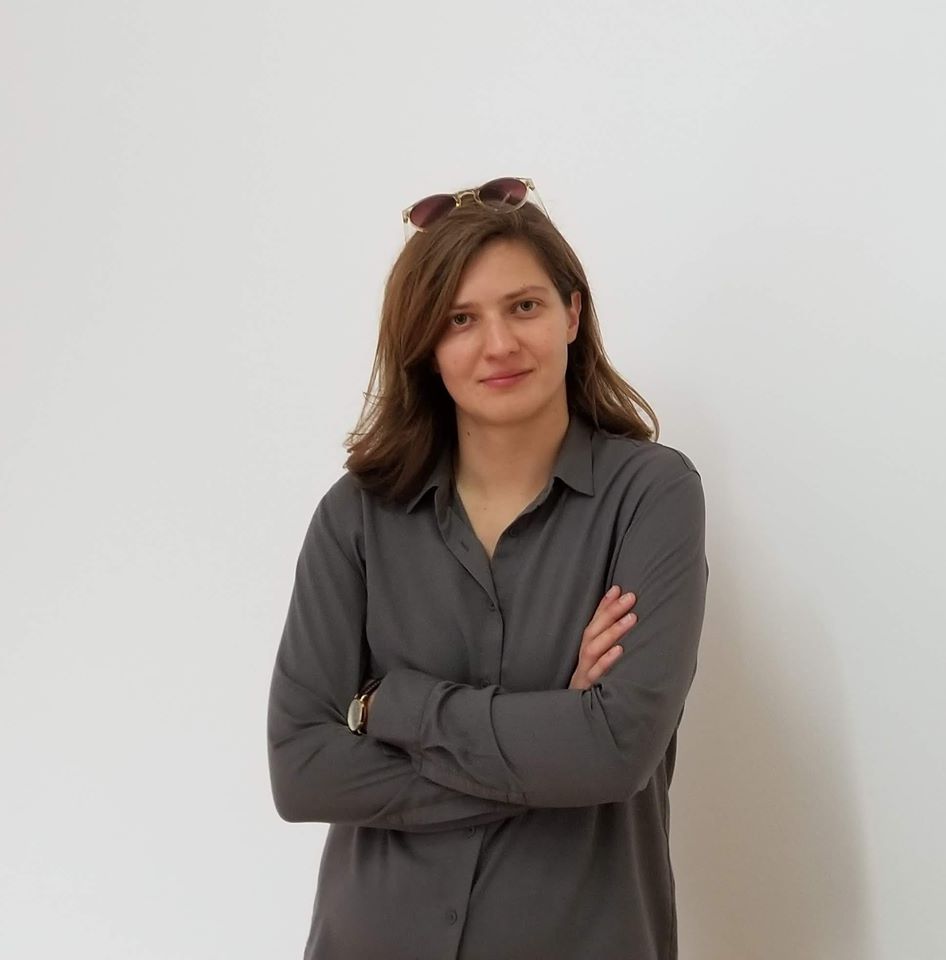 Andrea Knezović is a visual artist born in 1990 in Zagreb, Croatia. She graduated with a B.A. (Hons) in Visual Arts from A.V.A-Academy of Visual Arts, Ljubljana in 2014. Her field of interest includes performance, mixed media, video and intermedia.
Currently based between Ljubljana and Amsterdam, Knezović is an artist who explores threshold states and ambiguities within social contexts. She uses her creative process as an instrument for reconstructing social paradigms involving bio-politics, body politics and liminality. Knezović's works bear strong political references and are characterized by the use of everyday objects, with references to the corporate world and identity recognition in a middle class setting.
Andrea Knezović's work underlines the relationship between existentialism and abstraction within artistic creation. Her primary interest is to play with symbolic language and intuitive narratives, while reflecting the existing environment and its conditions. Knezović conceives of her works as artistic rites of passage, through which personal impressions and sincere communication are exchanged between the artwork and viewer. Looking at her surroundings through the prism of an artist, Knezović deliberately welcomes a sentiment of indeterminacy that translates into the general atmosphere of her artistic expression.
Andrea Knezović's recent works include: "How Urgent Is Your Problem?" "Memento Pudorem", and "Only Victor's Justice". She has exhibited in museums and contemporary galleries across Europe, including The Museum of Contemporary Art Metelkova, Ljubljana; Škuc Gallery, Ljubljana; 12 Star Gallery, London, UK; NEVERNEVERLAND, Amsterdam; Kino Šiška, Ljubljana; – The Israeli Center for Digital Arts, Holon ; Aksioma Gallery, Ljubljana; Künstlerhaus, Klagenfurt; The Center for Contemporary Art, Celje; Ribnica Gallery, Ribnica; Medika Gallery AKC, Zagreb; Hanikah Gallery, Sarajevo. Knezović has collaborated on several projects and workshops with international artists including curator Tevž Logar, and artists Richard Foreman and Sophie Haviland, and was nominated for Essl Art Award in 2013 and 2015.