Site-specific installation, scores, textile and vinyl prints of different sizes, 2022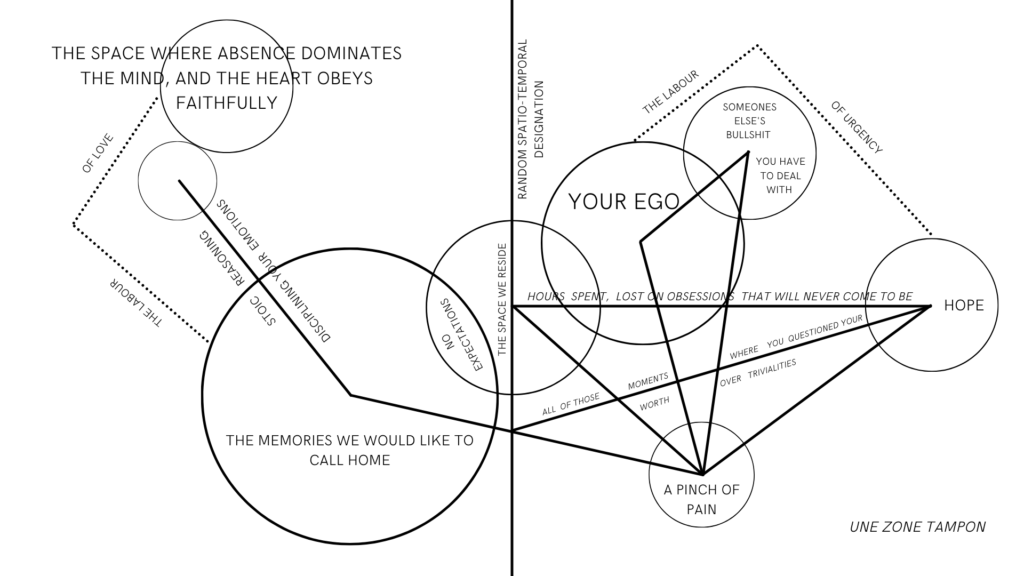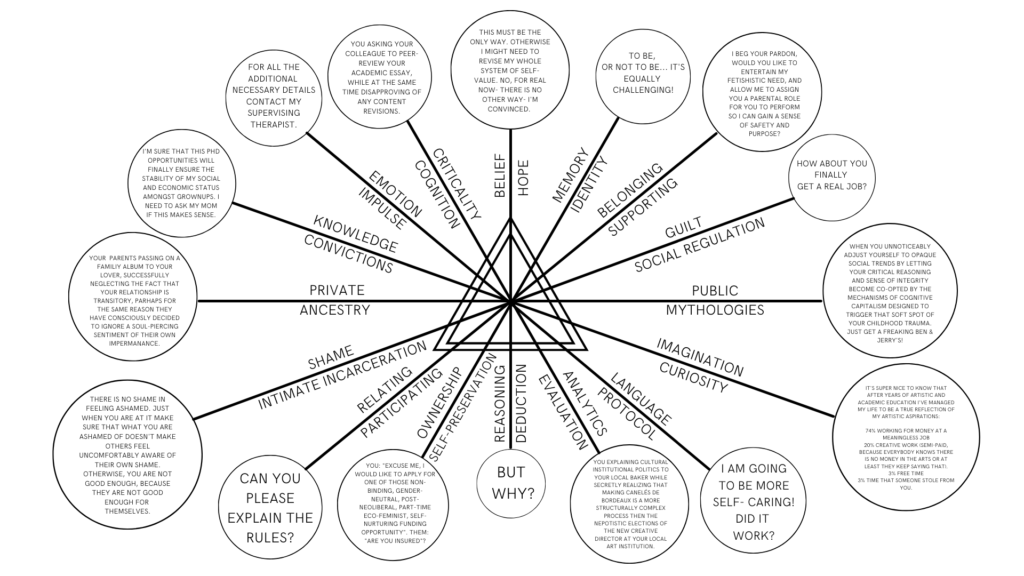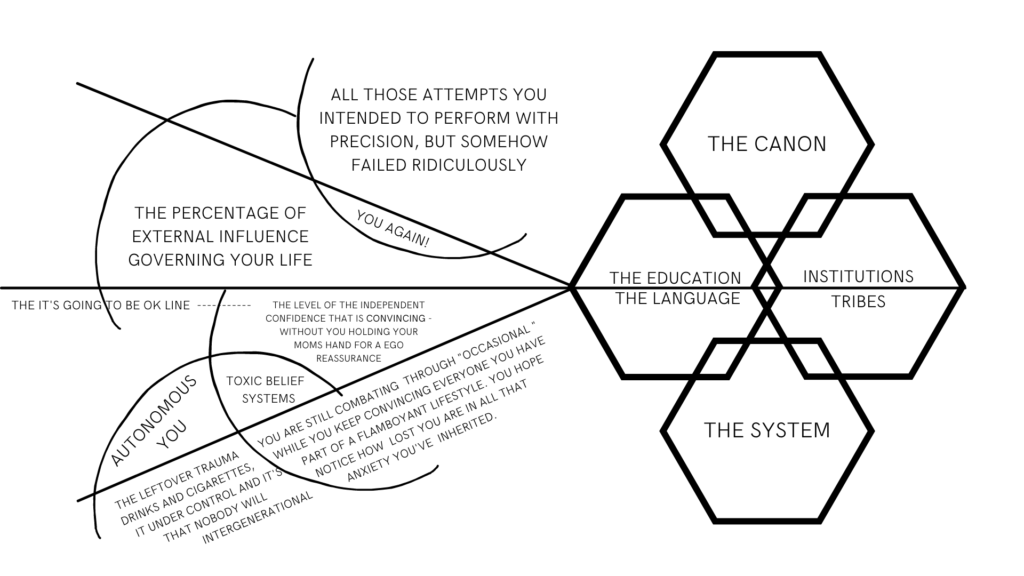 How do we use auto-ethnography to explore different translations of intergenerational trauma? What are the ways we can map cognitive labour of self-care? And what type of alternative queer thought styles and systems we can create, nurture or negotiate to model sustainable examples of social participation and psycho-cultural dynamics?
The project The Constellation is a series of auto-ethnographic scores and constellations — a fabulatory artistic inquisitions examining different ontologies of self-care, tropes of failure, trauma negotiation and intellectual neurosis while probing through satirical humour precariousness of societal emotional strategies.
The initial works were made as large-scale vinyl installations translated onto the space of the gallery-covering every corner with diagrams and text. The diagrams hold game-like elements, through which one can browse, examine, and interact.