Old News | Mixed media installation | Year: 2016
Old News is a visual art project that addresses the subject of information, its constructs and the socio-cultural formation of the contemporary world. In today's neo-liberal setting, information has become a currency that is constantly used to trade, consume and bargain with. With technological advancement, it became easier to consume information, which in turn made individuals (society) more engaged and responsive to the current circumstances surrounding them. From one aspect, society in general became better educated and less class segregated; individualism and independent thought became a symbol of freedom that offers the opportunity to anyone to choose their ideology. On the other hand, the heightened flux of information created a discrepancy and distortion between the understanding of the information content and mere consumption. These clashing paradigms created a phenomenon that could be explained as a bipolar effect regarding our interaction with information. The paradox of our circumstances is that the more we consume the information that is given, the more we become disoriented within the choices and opinions we want to undertake regarding the information we have collected. Trading and consuming information has developed into a new addiction of our society. We are so dependent on the constant influx of information, its spectacle and sensation of excitement, that we actually neglect how and for what reason were we informing ourselves in the first place.
Old News started as a collaborative project between the artists Adrijan Praznik, Andrea Knezović and the Swedish architect Andreas Cesarini. The project deals with problematics of information and its consumption through a humorous and ironical perspective of today's modern conditions. The usable sunglasses are made from compressed newspapers and magazines, which serve as a protection for the viewers from the unnecessary information.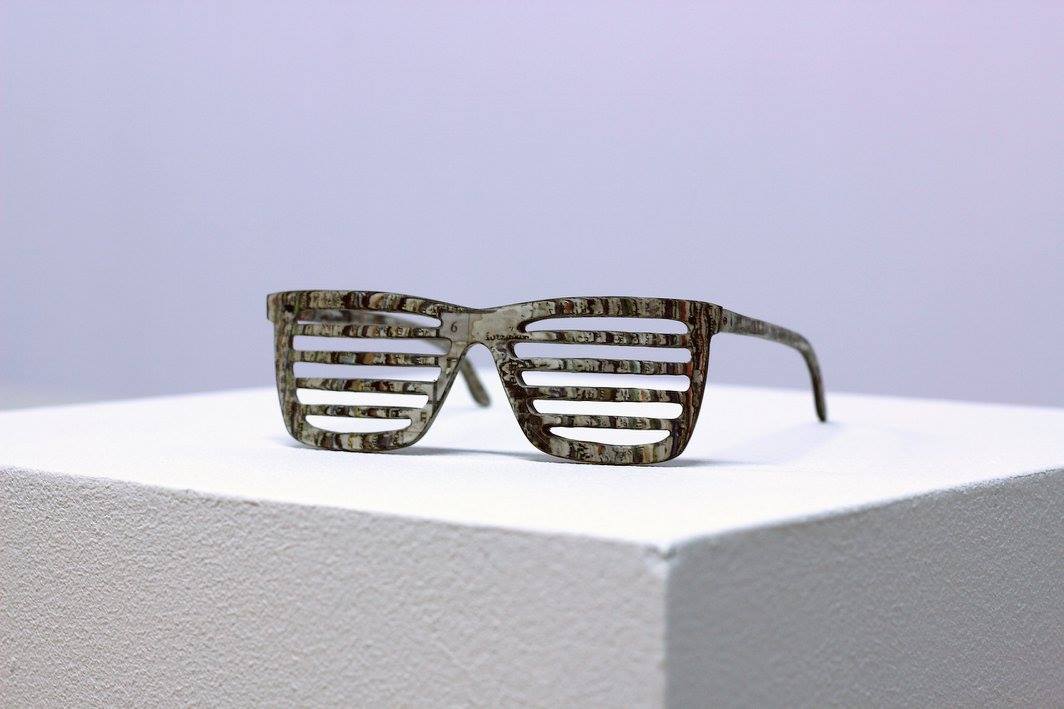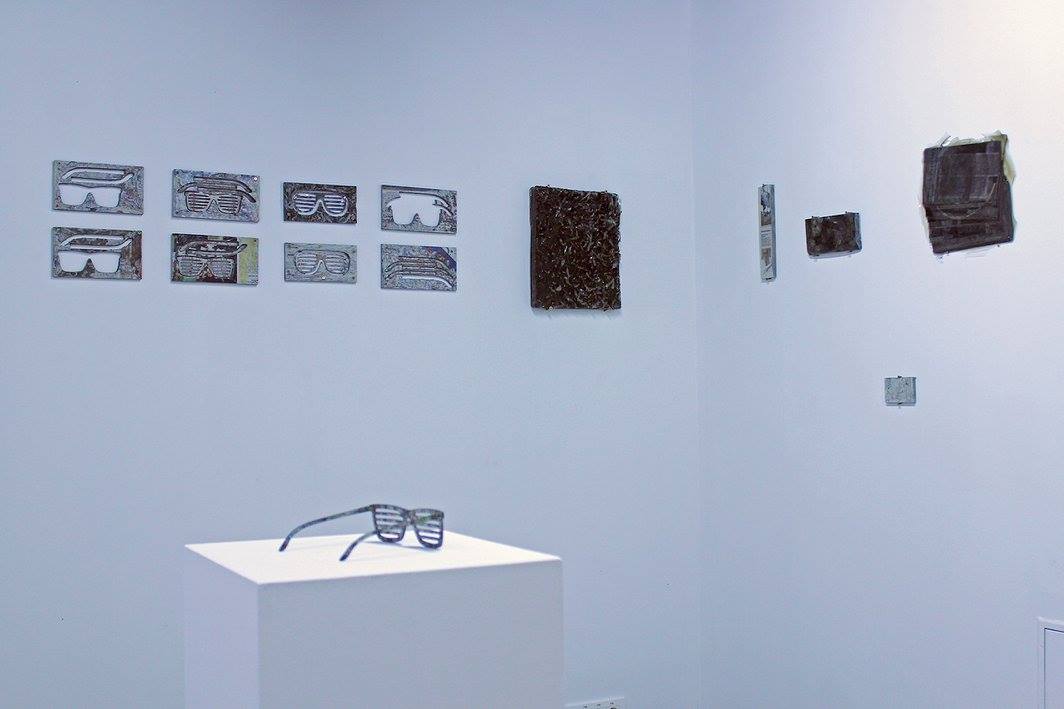 ---