2017, Engraved Silver-plated Spoons (10 Editions)
How Urgent Is Your Problem is an ongoing project on existentialism.
It is ongoing for reasons beyond any logical elaboration or meaningful conception.
It exists as a work of contemporary art for the same purpose anything else does, it could not fit anywhere else.
The reason why it is urgent, everybody knows.
The reason why it is a problem, only some would know. Or at least those who have similar problems themselves.
Its mission is to stop being urgent.
Its solution: to transcend.
This project will not eloquently justify itself.
It will not use academic terminology, nor will it position itself into any kind of context or discourse.
It will ignore the fact that it is trying to say or express something.
It will also ignore you, if you look away.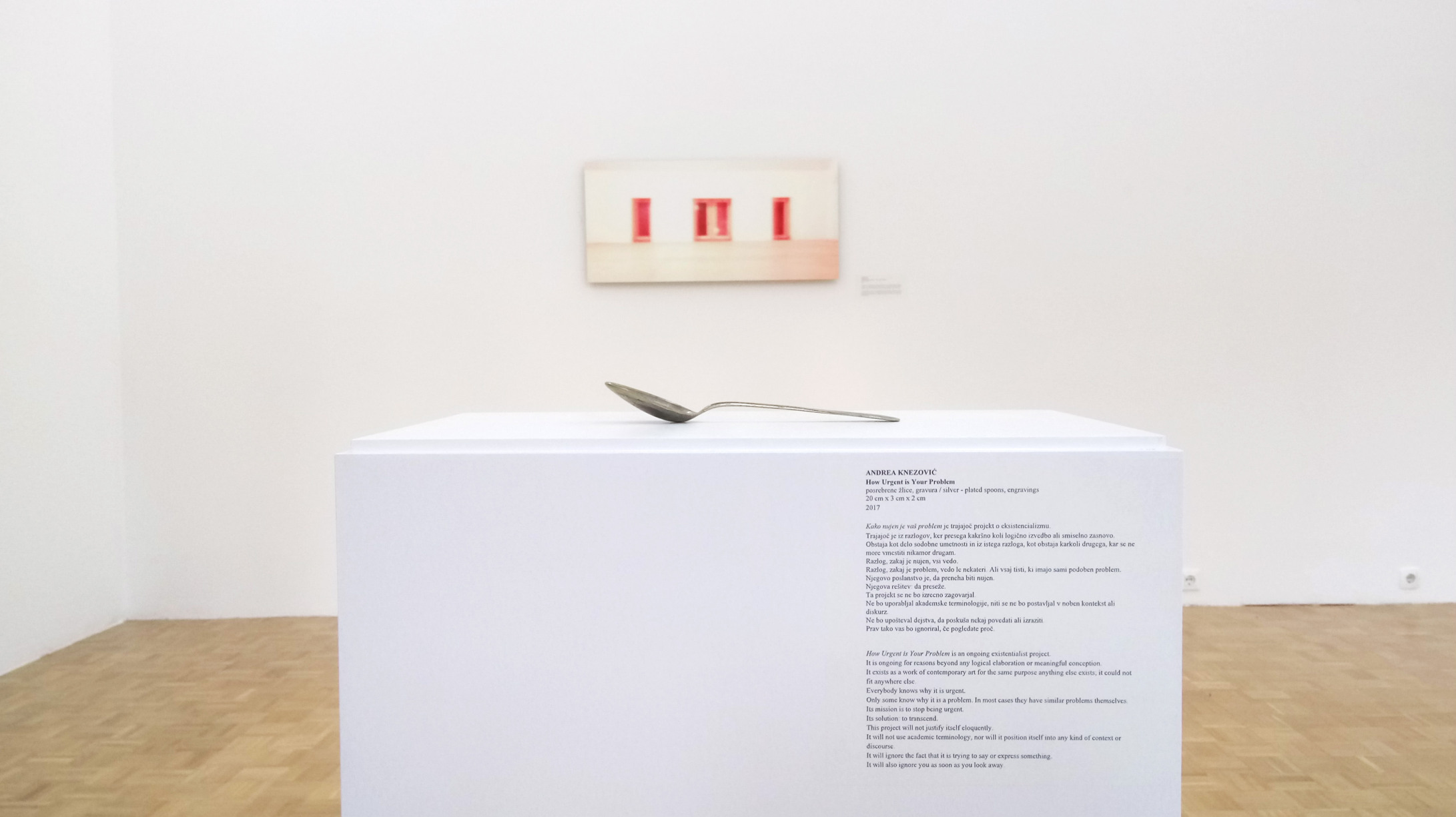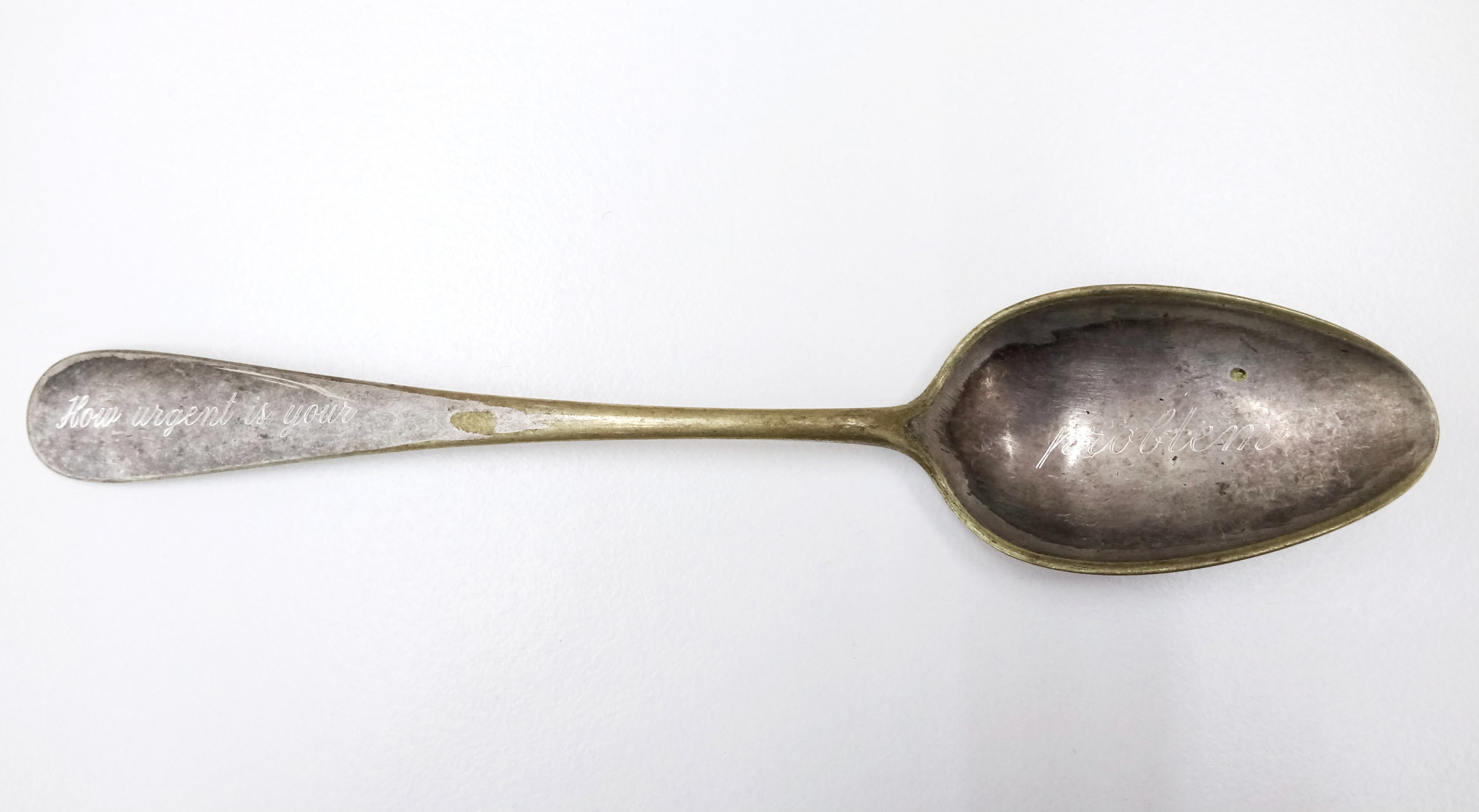 ---