Textile Diptych & Artistic Fabulation
2021
Adapting by Transgressing is a textile diptych, featuring two flags (blankets) of similar size, composed of quilting and embroidery techniques. Their positioning in relation to one another and the space prompts a choreographic engagement from the viewer — an invitation to traverse between and around — engaging with textiles and textual narratives. The text consists of two observations, both essentially addressing subversive survival strategies as a means to contend with but also expose restrictive social norms:
There is not much to say really, except perhaps that life has been an intricate venture of innumerable adaptations of the self to the urgencies of conformably presumed normality.
I've survived by adapting. I've adapted by appropriating.
Now, I create my own mythologies.
Adapting by Transgressing is a poetic gesturing and consideration on identity-politics of queerness and its fragilities, mental vulnerabilities and semiotics of intergenerational trauma. Knezović examines the dialectics of visual representation and design, which often fail to point towards the misgivings of the particular circumstantial conditioning. These misgivings can refer to different types of mental struggles and social dissociation. Although celebrating herself the plurality of divergencies — the allure of queer identity — Knezović also questions its negotiation between semiotics of liberation and restrictive ideology, namely canonized representations of normality.
The work appropriates and adapts the original Progressive Pride Flag, as designed by Daniel Quasar in 2017. Knezović ruptures and disconnects the original design by cutting, ripping and back-stitching second-hand clothing, donated by queer, neurodivergent individuals. This adapted flag, in comparison to the original, possess a much less coherent, much more haptic visual vocabulary. The flags' hand-made, tactile materiality reveals fragility, tensions and the trace of bodily intervention.
Driven by concern for mental health care within queer communities, Knezović's gesturing dismantles the identificational politics of banner culture and indicates the precarity of communal strategies towards sustainable mental health prospects.
Contemporary health care systems and methodologies for social inclusivity are far from sophisticated. This is especially evident in regards to decolonising language and labelling strategies, as well as institutional performance and attitudes relating to neurodiversity. Care systems fail to recognize the alarming urgency of this silent pandemic.
Mythologies of 'standardized sanity' have and continue to dominate the socio-political discourse, cultural narrative and vocabulary throughout histories[1]. Marginalisation is produced and reiterated by institutionalised processes of naming — a matrix of discrimination that is emergent from the classification codes of archival supremacy. Following a Foucauldian structuralist perspective on the institutionalisation of madness[2] — essentially, the canonisation of sanity — one can assume that the 'taxonomizing human condition' with normative dialectics is a peculiar type of madness in itself. InAdapting by Transgressing, Knezović seeks to reflect on and hints at these systematic identification confinements, while addressing the resulting mental vulnerabilities and divergencies that these very confinements inflict upon the queer community.
The day we acknowledge our inclinatory relationship with madness will be the day we start to collectively heal.
—
[1] Here I consider the plurality of histories, outside the dominating occidental cannon and its archival supremacy.
[2] Foucault, Michel. Madness and Civilisation. London: Tavistock, 1967. Print.
—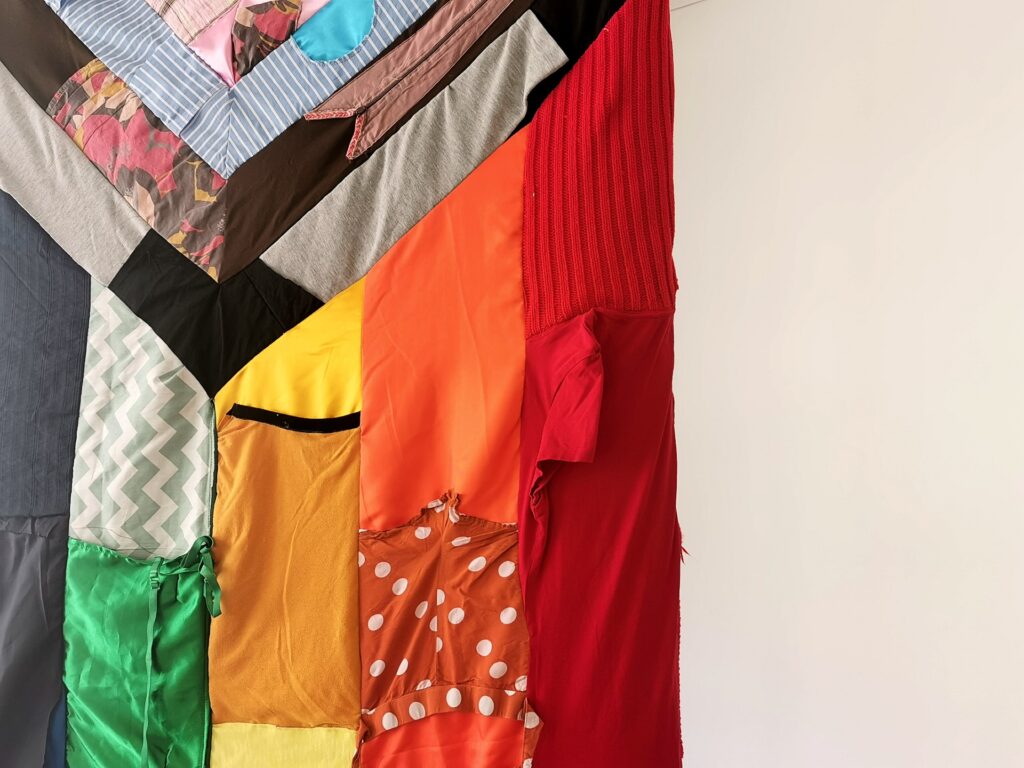 Adapting by Transgressing, City Museum & Gallery Ljubljana, 2021, Slovenia.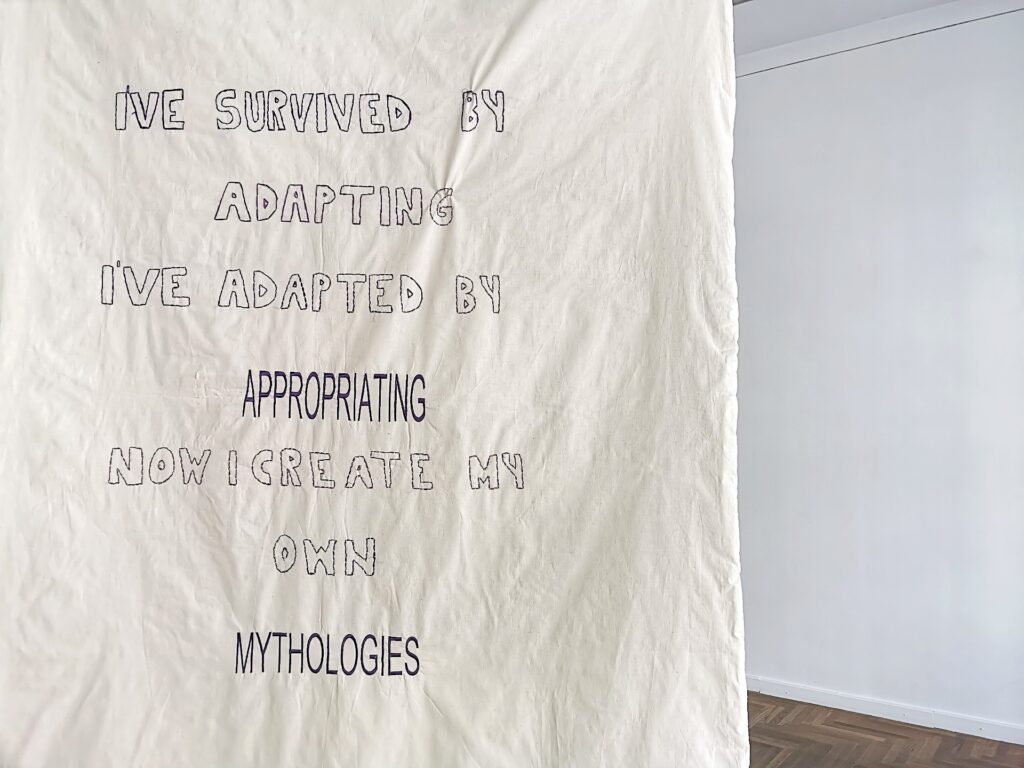 Adapting by Transgressing, City Museum & Gallery Ljubljana, 2021, Slovenia.
ACKNOWLEDGMENTS
I would like to thank Roua Jafar, Hannah Dawn Henderson, Laura Dubourjal-Bergé, Julie Vachlova, Eric Moses, Hugo Inglez and Dariya Trubina for their persistent help and devoted collaboration.