Video Installation | Duration: 10:21 min | Year of production 2012
The video" Fuckmachine: Label, Disable, Unable" is a performative action in which artist through repetitive acts of body-labelling with the stamp Fuckmachine protest the instrumentalization and commodification of the female embodiment. Reflecting upon the prospect of female agency the video performance does not merely engage the binary shifts of gender and body politics, rather, it as well explores the intimate notions of helplessness, numbness and dis-attachment throughout the action.
Following Judith Butlers [1] understanding of body performativity as a number of consensuses of gender-based roles socially constructed throughout vocabularies and nonverbal gesturing, to define and differentiate identity performance — one must ask themselves where do the boundaries of the intimate body end and the public one begin? To taxonomize body performance – is to define a space and its matter rigidly as pre-set dialectics [2], which only measures performance through a particular binary relation — adjustable/un-adjustable, productive/unproductive or satisfying/unsatisfying. 
Quantifying body performance through particular value transactions such as gender role-play or body-politics only creates a polarized relationship between the external (public) and internal (intimate) value systems. With such parameters of 'ambiguous liberties' of transactional body commodification — as Londiwe Xaba suggest, we are conditioned to dwell between continuous self-objectification and social adjustment, and the need for an autonomous sense of self-realization, outside the conventional narratives of value production.
Understanding that internalized oppression within the gender negotiations ripples a particular kind of regimentation of intimacy — one must always remove themselves from dominant frameworks of authority, towards the thresholds of conventions to be able to candidly reflect upon its own socially pre-condition sense of identity.
The performative video " Fuckmachine: Label, Disable, Unable" is a subversive act and a reflection of artists own intimate methods of resistance from the hegemonical gender models.
[1] Butler, Judith (1990). Gender Trouble. New York: Routledge. Cultural Studies and Discourse Analysis – Barker & Galasinski
[2]  Londiwe Xaba (2019) The "ambiguous liberties" of the commodified female body, South African Journal of Philosophy, 38:2, 180-188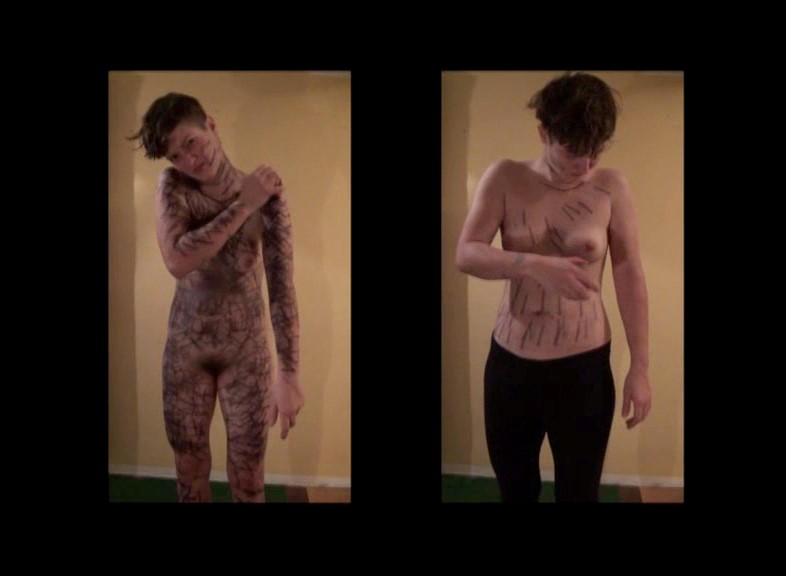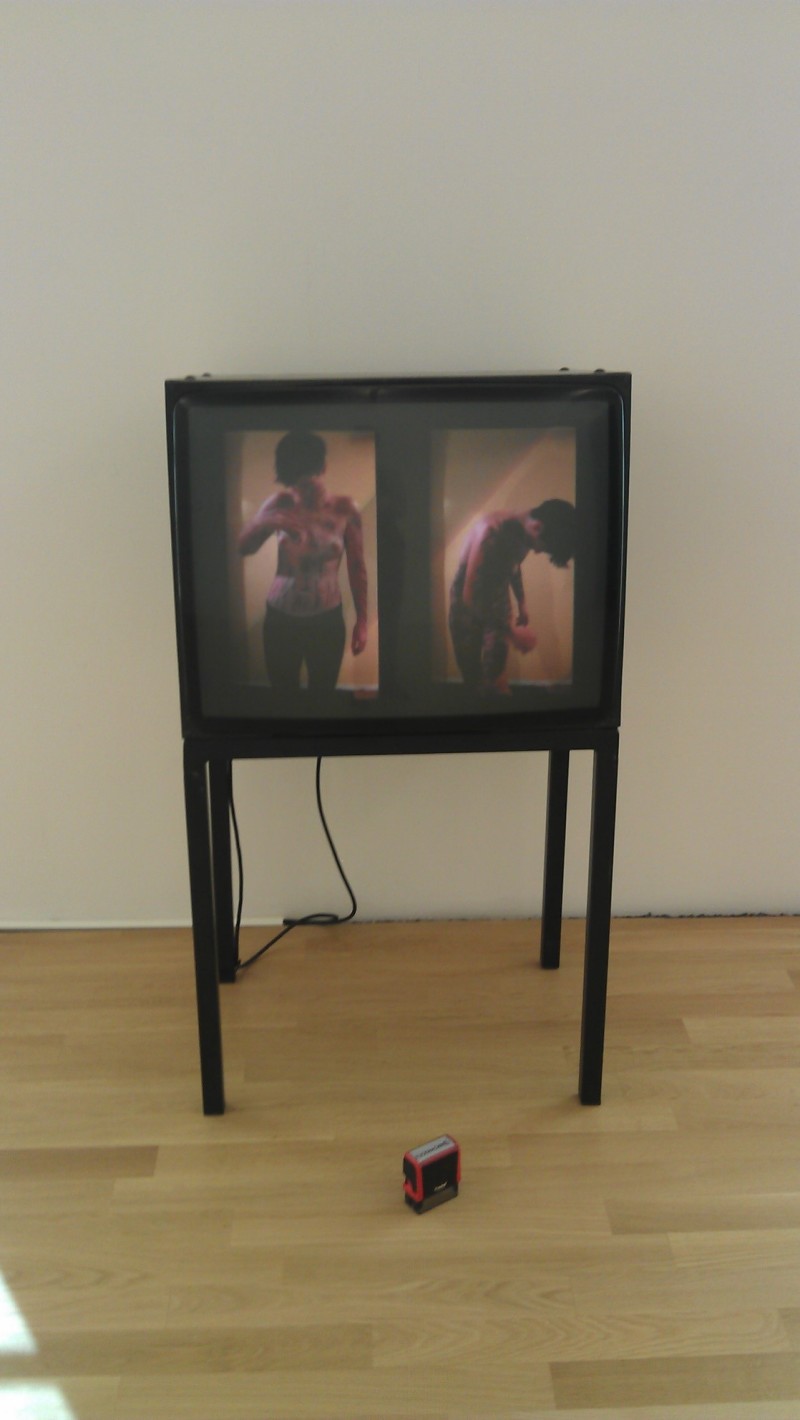 ---