2019, Digital print, black marker, 29.7 x 42.0cm
The triptych Conceptual Dichotomies evolved around the idea of contemporary urgency related to the polarisation of social identity. In one way, it is a reductive expression of current satirical social disorientation in relation to the prioritizations of collective and personal values. In another, it is an expression of protest towards the lethargic attitudes and lack of imagination when it comes to establishing sustainable social conditions.
In our current neoliberal era, identity has become an exchangeable value that can be shifted and traded politically and economically through social narratives. Conceptual Dichotomies mocks the paradigm of value as an ultimate identification prospect by externalizing the unattainable hyper-choices we are confronted with through every daily transaction. Where does worth come into the paradigm of value, and which, if any, comes first?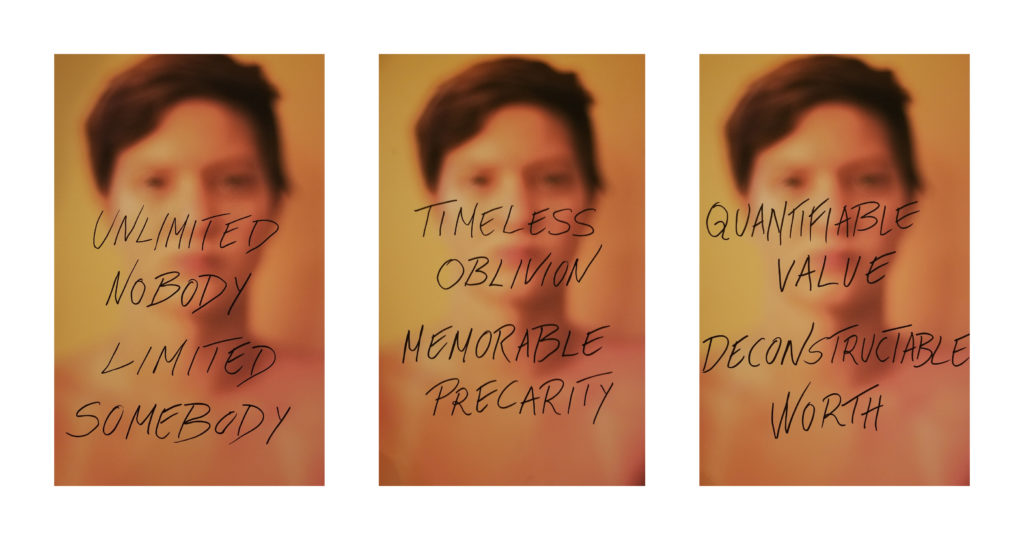 ---